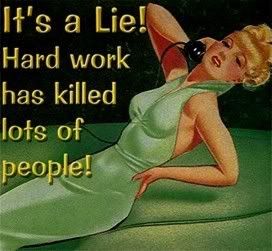 I think, in some far away misty place, I used to be lazy. It was only the two of us, me and my mother, and she never asked for much, and I suppose I didn't offer. My mother was the oddest, loveliest concoction of still and hurried. When still, we lived a muted life, no reason to move or do..breath lingered in between the spaces. When hurried, we ran around a lot, out of the house, out of town, out of our minds and away from chores or worry. I miss it. The pretty, quiet, nothing much.
Somehow, I got busy getting busy. I arrived in my own life and never sat down. There is always something to do, something to teach, something to write, someone to love. The nighttime is alive with musical beds and nightmares and clock watching. The days start in a skid and I know the trick, lean in, lean in.
And these words now, all these words I let loose and can't stop up, they pour out at all the wrong moments and take up time I never even knew was spare. And it's HARD! I pick through what I have and say "You did this? You took time away from that or them for
this
? You selfish woman."
"But it's HARD!" I tell myself. "Too hard! And.. and... I don't want tooooooooo."
But what would I rather do? Yoga? Meditation? Tennis? (Anyone? hee, hee)
No, none of that. I have to write. It somehow has become the best of me. The thing that makes the most sense, even if the book doesn't make any sense at this particular moment. Damn, I really wanted to pick it up and say..."Oh yes! Far more brilliant than that first one!" Not so. Hokey, trite, pandering, typo'd. The Horror. But wait.... What's that I hear? Get to what? Get to who? Oh. Get to work. (Not work as in those jobs that pay. Not work as in housework or parenting work or spouse love work....Revising work.)
"Re-enter the still," she whispers from a place behind my eyes. "Come back into the kitchen on a quiet winter morning and eat an English muffin. It's warm here. You don't have much to do. I don't ask much of you, and I simply love your words, so sit and write and don't worry. The world spins much to fast."
"Okay. I'm back. Just don't brush my hair."
"Don't worry, chicken," she tells me, "I won't brush your hair. It's too hard."