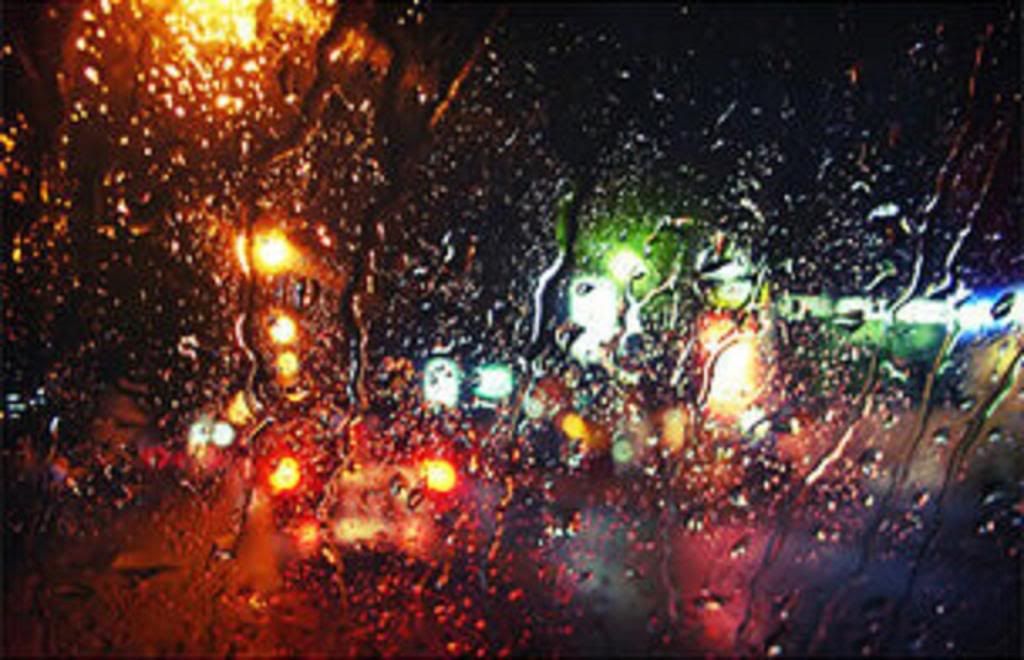 It seems like it's been raining for weeks now. Has it? Perhaps. I know I've seen moments of sunshine, but by the time they finish blinding me, they're gone and it's back to dismal.

I love it when it rains like this. It suits me. Don't get me wrong, I enjoy a sunny day... but if there has to be a spell of something, I would rather have a wet spell than a dry one. I don't like extended periods of perfect weather. They dry the soil and they dry my bones. I prefer the water.

The summer of 1992 was rainy. In my memory it rained all the time. That summer marked the beginning of my wasted early twenties. I was twenty one years old and was subletting an apartment in downtown New Haven with two close friends. It was an ugly and magnificent summer.

The apartment was great. Perfect for us. One long narrow hallway with the three bedroom doors lining up like soldiers, a living area that we almost never used at one end of that hallway and a huge bathroom at the other end. The wood floors were painted a glossy gray, and in my mind the walls were light gray, but they could have been white, it may have been the rain that made everything gray.

The mechanics of my life were ordinary. I was in night school trying to get my bachelors, I was nannying for a family I adored during the day, and I was cocktail waitressing at night. I was getting by, sort of. What was extraordinary was my state of mind. I lost myself that summer. I cut myself off from most friends and family members, and was a little amazed at how few people reacted to that. I felt like I'd died. It wasn't sad, just strange, and helium like.

I was trying to overcome a broken heart. Not solely the work of a foul boy, but also the realization that I couldn't blame my mother and father for my human shortfalls any longer. This was news to me. And then there was the disappointment that oozed out of everyone close to me; disappointment that I dropped out of two colleges, disappointed that I couldn't get myself together, disappointed in things I don't know if I'll ever understand. It was more than I could tolerate, so I simply disappeared. The only problem with that disappearing act was that people could still

see

me.

I have a close friend who describes a night during this period when she saw me walking downtown, alone and obviously drunk. Yes, I was 21 and I drank a lot that summer. I was disappearing, remember. And I wasn't driving, so at least there's that....anyway, she tells the story, and in her version I am disheveled and "out of it" and she walked away deeply concerned about my well being. That friend and I became extremely close years later, and I suppose I could have shared with her the secret, if it ever came up, which is simply: but for that summer I would have ceased to exist.

You see, when you're lost what you have to do is begin to find yourself again. Some don't do it. They get lost and they stay where they are, unable to move forward, unable to move back. They stay still and the only thing that changes is their age. They get old and it surprises them. Music changes, hairstyles, trends, the world goes on and they just don't. That's the thing that scared me the most. That was the impetus for me to move, and keep on moving until I found the exit sign.

I digress. The rain. My bedroom in the sub let was huge. The best part was the window. It matched the scale of the room and I kept it open and let the drizzle in all summer. Many mornings I woke to pigeons on my window sill, miraculous and soothing.

I spent time in that rainy purgatory somewhere between child and adult. I read books, tried to concentrate on homework, showed up for all of my jobs on time, and had my wisdom teeth removed.

I fell in love a few times, and a few times was fallen in love with... but these were brief affairs. I was too unstable for that kind of thing. How can you be in a relationship when you are a ghost?

The thing is.... I needed that rainy, strange, summer of 1992. I needed it because it gave me strength and sense of self that I would hold onto in the turbulent years ahead. I revisited that room in my mind,. I revisited the window and the stack of books next to my bed. I revisited the rain, the rain that became the life boat. The life boat that I jumped on and rode through the rapids with all of my might to get past the 'stuck' and into the world of the living.

Thank God for the rain. Bring it on.

*Note: This is a repost. YES the dreaded repost. But we are supposed to be unplugged, and I wrote this before I had followers anyway... so there.* Also, My dear Fellow Wednesday, Cassandra, has posted a lovely sonnet on our blog The Wednesday Chronicles. Check it out.