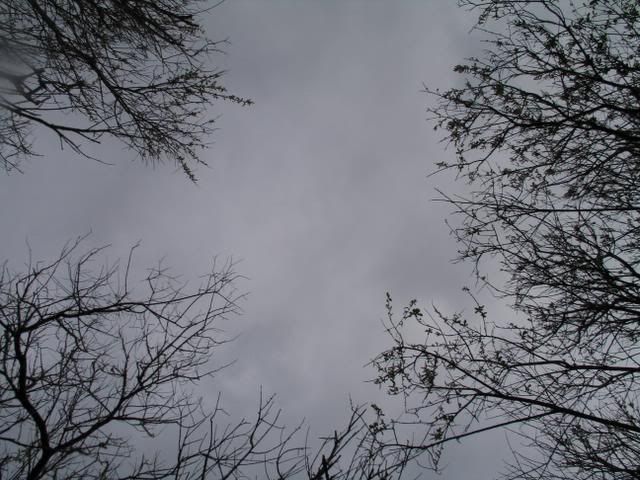 I closed the door. The room was dark. I didn't open the light.
Tasks can't be completed in the dark, even with the shadows my pupils make. I'm not relieved by the adjustment.
The sky framed by the window lets in a dim glow. The tree limbs are there too.Leafless black things.
If I'm very still I can watch the wind move. If I'm very still my world might wander off without me. If I'm very still the night might creep inside and keep it all contained.
All that sweet dark.